FSR'07 PROGRAM

Note that the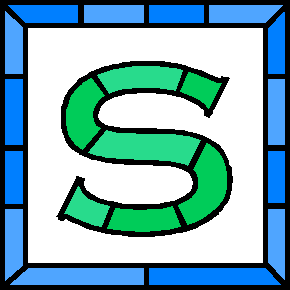 icon closed to the time means that the event is included in the Social program.
If you click on the icon, you can reach the Social program page.
To have details of the sessions, click on the number of papers (between brackets, beside session name in the program).

Monday July 9th

11:30 - 14:30 Visit of INRIA Rhône-Alpes and transportation in bus from INRIA to Chamonix


(Get more information)

16:30 - 17:45 Welcome - Registration - Industrial demonstrations
18:15 Cocktail at Chamonix Espace Tairraz [Go to the Social program]


Tuesday July 10th

08:15 - 08:30 Opening [Christian Laugier - Roland Siegwart]
08:30 - 09:30 Plenary - Helen Greiner : "irobot's vision for the future of home, military and commercial robots" [Alex Zelinsky]
09:30 - 10:30 Session "Mapping" (3 papers) [Agostino Martinelli]
10:30 - 11:00 Coffee break
11:00 - 12:20 Session "Vision for navigation" (4 papers) [Thierry Fraichard]
12:20 - 13:20 Lunch
13:20 - 14:20 Session "Underwater Robots and Systems" (3 papers) [Alex Zelinsky]
14:20 - 15:20 Session "Wheeled Robots" (3 papers) [Cedric Pradalier]
15:20 - 15:35 Posters overview
15:35 - 16:35 Coffee break + Poster session
16:35 - 17:55 Session "Localization & Sensor Fusion" (4 papers) [Nicola Tomatis]
18:00 Dinner at the Mer de Glace (Restaurant Montenvers) [Go to the Social program]


Wednesday July 11th

08:30 - 09:30 Plenary - Red Whittaker : "Robots at Work" [Christian Laugier]
09:30 - 10:30 Session "Aerial Navigation & Visual Tracking" (3 papers) [Sanjiv Singh]
10:30 - 11:00 Coffee break
11:00 - 12:00 Session "Teleoperation" (3 papers) [Kazuya Yoshida]
12:00 - 13:00 Lunch
13:00 - 14:20 Session "SLAM" (4 papers) [John Folkesson]
14:30 Free time : you can go to the Pic du midi (by yourself)
17:00 Annecy city [Go to the Social program]
19:30 Banquet cruise [Go to the Social program]



Thursday July 12th

08:30 - 09:30 Plenary - Shigeki Sugano "Design of Structured Environment for Service Robots." [Roland Siegwart]
09:30 - 10:30 Session "Learning & Scene Estimation" (3 papers) [Mac Schwager]
10:30 - 11:00 Coffee break
11:00 - 12:20 Session "Multirobot Systems" (4 papers) [Hajime Asama]
12:20 - 13:20 Lunch
13:20 - 14:40 Session "Field Robotics - Systems and Applications (1/2)" (4 papers) [Erwin Prassler]
14:40 - 14:55 Posters overview
14:55 - 15:55 Coffee break + Poster session
15:55 - 17:15 Session "Field Robotics - Systems and Applications (2/2)" (4 papers) [Davide Scaramuzza]

17:30 - 18:00 Farewell party [Go to the Social program]